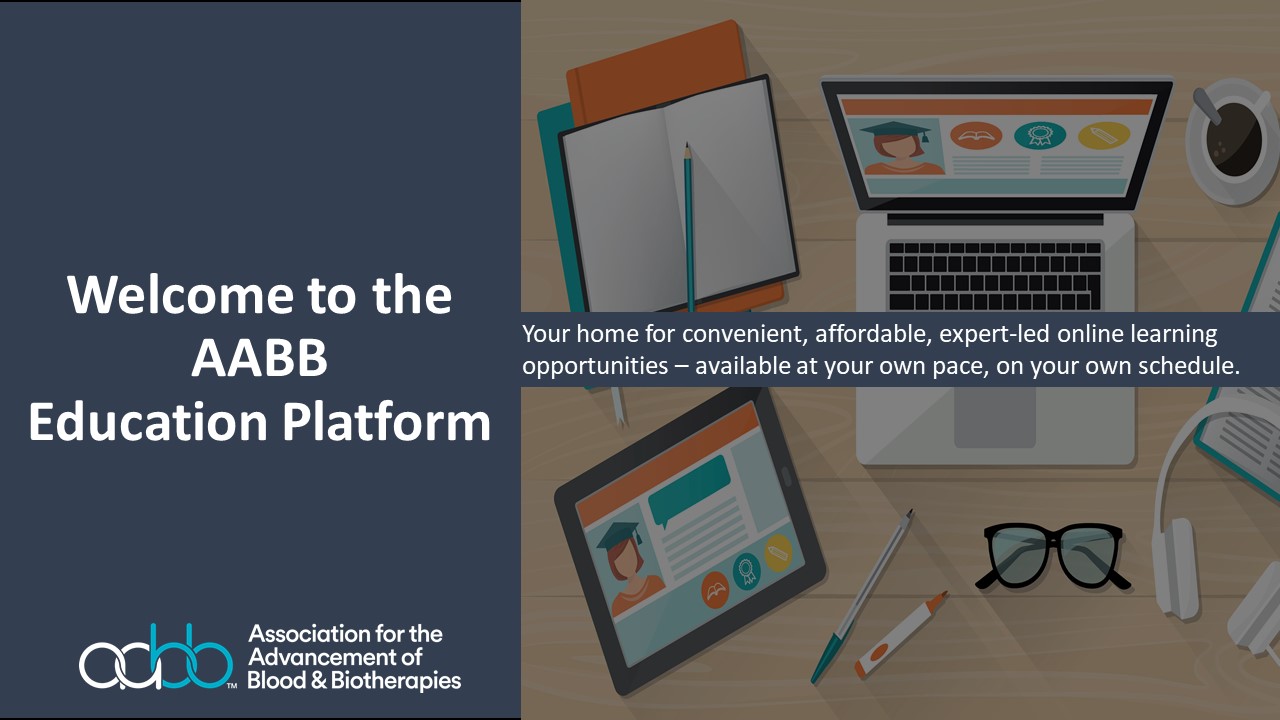 What you can do on this site:
Access eLearning programs including on-demand eCasts and Annual Meeting sessions on-demand.
Earn and print Continuing Education credits and certificates for programs available through AABB.
AABB Members: Access members-only learning programs.

AABB Assessors: Access programs selected just for you.
If you are not logged in, do so to get started.
---
Content not on this site:
Looking for a purchased downloadable publication or AABB Standard?
Access to downloadable publications is available through your main AABB account. Complete information on AABB Standards is available through the AABB Standards Portal.
Interested in purchasing eLearning programs?
Visit the AABB Store.
Questions?
Contact the AABB eLearning team at eLearning@aabb.org.